Free Lead Testing- Household Items
Saturday, June 24, 2023 11:00am-1:00pm
168 Gold Mine Road Mount Olive, NJ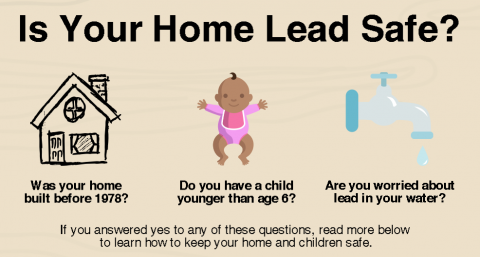 The Morris County Division of Public Health in partnership with the Morris County Municipal Utilities Authority (MCMUA) will be offering quarterly community lead testing on consumer items (i.e toys, spices, jewelry, clothing, mobile devices, makeup) at no cost.
Items will be scanned by using a special XRF Lead Detector, with results ready in just a few minutes. You will have the option to discard any lead containing items onsite.

CHILDREN ARE AT HIGHER RISK TO LEAD EXPOSURE DUE TO PUTTING UNKNOWN OBJECTS THAT MAY CONTAIN LEAD IN THEIR MOUTHS. LEAD POISONING CAN PUT CHILDREN AT HIGHER RISK FOR DEVELOPMENTAL ISSUES, BRAIN OR NERVOUS SYSTEM DAMAGE AND DIFFICULTY LEARNING OR FOCUSING.
PEOPLE CAN BE EXPOSED TO LEAD BY INGESTING OR INHALING CONTAMINATED PRODUCTS. LEAD CAN BE FOUND IN CHIPPED PAINT FROM HOUSES BUILT BEFORE 1978, IMPORTED TOYS OR JEWELERY, CERTAIN IMPORTED CANDIES, AND COUNTERFEIT MAKEUP PRODUCTS.

IF YOU SUSPECT YOUR HOME HAS LEAD, HIRE A LICENSED LEAD INSPECTOR AND/OR CONTRACTOR. REMOVE ANY RECALLED TOYS OR JEWELRY AND
READ LABELS BEFORE PURCHASING ITEMS.
*Consult with a healthcare provider to determine whether a lead test is needed. Call your local Certified Water Testing Lab about testing your drinking water in your home. *
IF YOU HAVE ANY QUESTIONS, PLEASE CALL 973 -631 -5484 .